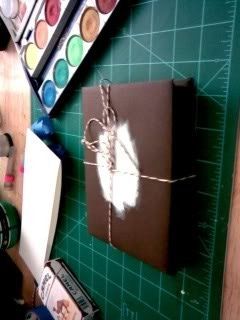 Hi, my project was inspired by
Yoko Ono
's instructional paintings. I loved the idea of
constructing a painting in your head
, and decided to add a bit of that oddity and strange elegance to my project, but with a feedback twist.
I sent out twenty envelopes with a hand illustrated card with a star-shape punch, on the blank back side I have instructions to look through the star and reply to me what each person saw through the star. They can e-mail, post (website in progress), write (or not reply at all), I'm hoping by the handmade elements that nineteen of my friends (via facebook) will respond to my request to what they saw (mentally or physically).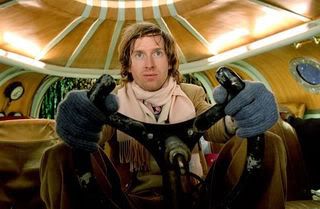 The 20th I decided to send out to my favorite director Wes Anderson to see if he would respond.
Eli Cash
: Why would a reviewer make the point of saying someone's *not* a genius? Do you especially think I'm *not* a genius? You didn't even have to think about it, did you?
Also,
Overheard in New York
, is a site I accidentally found through a design site I frequent. I think submitting is a bit tricky, but I thought the site was overall pretty funny.